2013 news - Momo finished her championship, the home girls all got CGCs, Big Mo completed her Rally Advanced title, and Corky has taken up nosework as a retirement sport


Happy, healthy, versatile whippets

Whippets can do anything except herd fish

Avita is a hobby breeder in the
San Francisco Bay area
. We are very active with our dogs and participate in seven different dog sports. Our home girls have each been successful in several of these sports as you can see on their individual pages.
We have bred three litters in the past ten years, breeding only when we have a specific goal in mind for that litter. We breed for
temperment, health
and
intelligence first
. When we have developed a short list based on those important elements, we also consider the prospective parents' abilities in the show ring and in various sports in making a choice.
Each of these three litters are featured in our puppy section that begins with the page shown as
Avita Puppies
in the index.
Mainly though, we just have fun
with our dogs. Our three girls at home are beloved pets first and foremost. While several of the puppies that have gone to homes that also participate in sports, they are all pets first and for many that is their only occupation.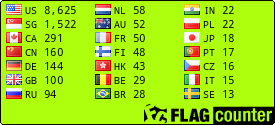 All site content Copyright © 2007-2011 by Cheryl Boyer All rights reserved